I KNOW I've had a right faeces of a week. Monday was meant to be all about celebrating Baby Holly's first birthday. That point where I softly kiss goodbye to our dependent li'l bub and embrace a fully fledged toddler who's ready to begin along a new path in life.
Sweet music was meant to play, princesses were meant to dance around the room and there was supposed to be lots of cake. Cake with pink icing. And I planned to talk about this gorgeous pop-up version of Guess How Much I Love You?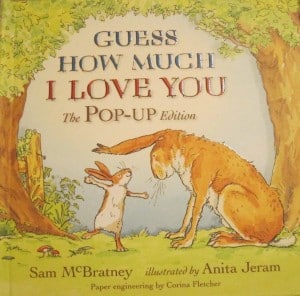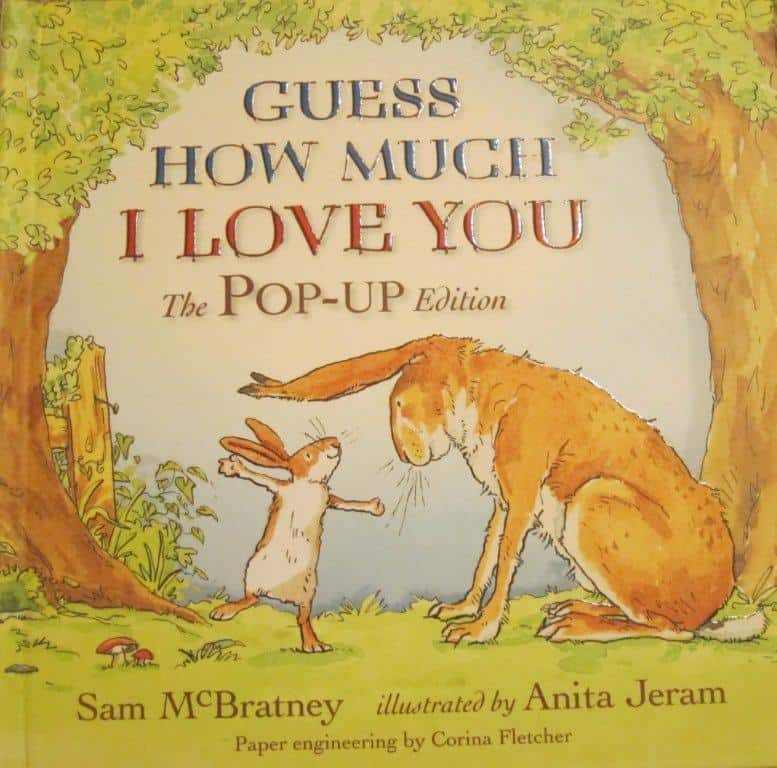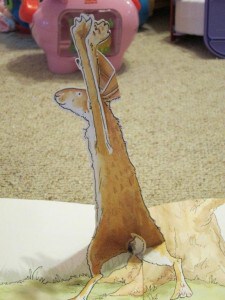 *INSERT screeching noise from old record player… or car breaks (whatever takes your fancy)*
Instead, enter skin that looks like it's baked in the sun for four hours, chins dribblier than a cow chewing its cud for the fourth time and 4am starts to the day. Yes, welcome to Hand Foot and Mouth Disease. And before you do the "shock-horror'' face, it has nothing to do with cows (I don't know how many times I've repeated those words this week). And don't fret, I won't gross you out with photos of the blisters. But here's her hands holding her birthday bracelet instead.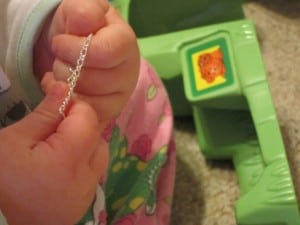 Here's what I know about Hand Foot and Mouth Disease:
It's a mild viral illness, which includes slight fever, loss of appetite (never in this house!) and blisters on the hands, feet and mouth.

There's a 3-5 day incubation period.

It's spread through contact with the fluid in the blisters (ewww) or their faeces (double ewww).

The blisters are infectious for as long as there is fluid in them and the faeces remain infectious for several weeks.

No treatment is required. You basically have to allow the blisters to dry naturally (easier said than done when fingers are in mouths to help ease teething pain).

Princess Ella and I have become slightly obsessive about hand washing.

Bonjela (or as we call it, Bon Jovi minus the big hair) goes a long way in easing the pain of the blisters and ulcers in their mouth. They can also get a sore mouth a few days before the ulcers appear.

The blisters on their hands and feet don't appear to bother them.

Someone suggested icy poles are also a good remedy for little ones who refuse to eat or drink.
Top this all off with the fact the groceries I'd ordered from Woollies online arrived yesterday – full of use-by-as-soon-as-you-can items for Holly's birthday party. The party which has been postponed a week. I know we'll be eating well this week.
NB: This information was gained from a leaflet provided by childcare and tweets and Facebook messages from fellow mums. Please, consult a health professional for expert advice.
Linking up Shae from Yay for Home's Things I Know.