WHEN I say you can make a princess tiara birthday cake in two hours, I'm including the baking of the cake too. Oh yes, this was definitely not in the realm of the princess castle cake.
Although, that only took about an hour longer and heaps of extra muscles.
I actually was super organised and had the cake cooked the day before for Princess Ella's birthday on Saturday. However, due to a teething Li'l Holly who refused to let me put her down while I cooked the cake and a recipe that I really doubt was up to scratch, the cake ended up feeling like rubber.
So Saturday morning, the day of Princess Ella's fourth birthday, I ditched the rubber wheel and went for my trusty old Women's Weekly rich chocolate cake recipe. I swear it's foolproof. If you need that recipe, visit the princess castle birthday cake tutorial.
Adding to the drama of the morning, we realised we didn't have a tiara anywhere in the house. Kind of crucial for a tiara cake. The spin off was I got some free time while The Bloke in The Shed and Ella went off to buy one. They came back with a pretty tiara and a rather ugly princess wand.
This is what happened while they were gone: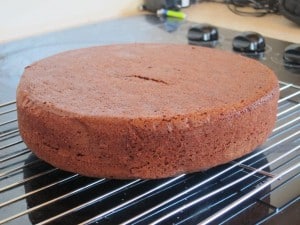 After the cake is baked, knead and then roll out the ready roll icing on a bench dusted with icing sugar.  Lay the icing over a rolling pin and transport it to the cake so it doesn't break. Smooth it down around the edges and cut off any excess.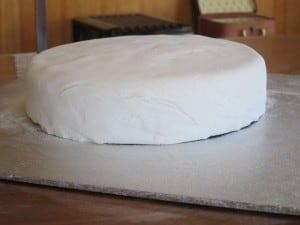 Add some colour to leftover icing and knead in well. I had two small batches of icing and put more colour in one than the other deliberately. Cut out letters with cookie cutters and any other shapes. The word "princess'' was spell checked before assembling.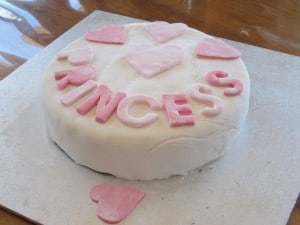 Boil some sugar water (one part sugar, to two parts water). Brush over cake and letters. Add silver balls in a pattern. You can add lines with a knife as a guide. I started to do this, then changed my mind. Hmm, always a nice effect.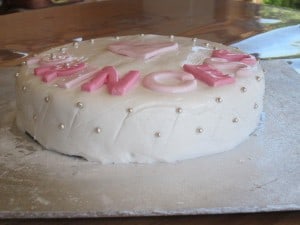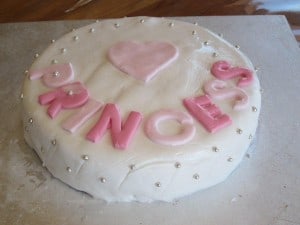 Add the tiara. And presto, a quick birthday cake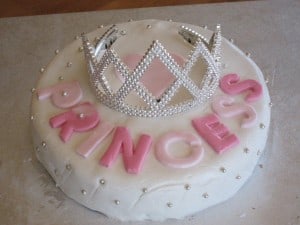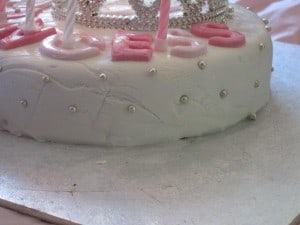 Oh, and I forgot: blow out the candles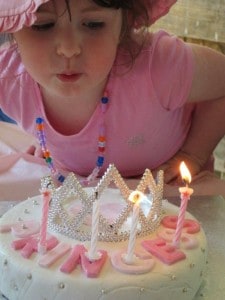 and then lick the tiara.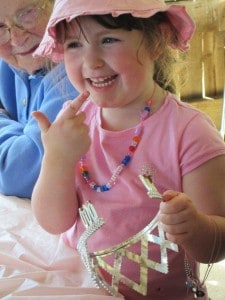 Need a tiara? Click the image below to grab this gorgeous one!


How long do you usually spend making birthday cakes? Or does the local supermarket do your cooking for you?
NB: Please note, some links are to products I'm an affiliate of. This means if you click through and choose to become a customer of that business in the future, I may receive a commission. This doesn't mean you pay anything extra.