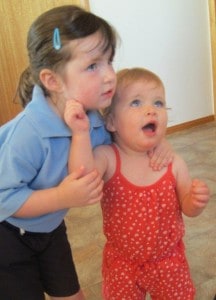 Princess Ella somehow stumbled out of the wrong side of the bed this morning and from that moment till the time I walked out on her in the classroom, she continued to push buttons. And I'm not talking about her school uniform.
She didn't want to wear a jumper. She didn't want me to take her to school. She didn't want just one cupcake in her lunchbox. If only she didn't want to whinge.
The breaking point came when, in the middle of the classroom, she clung to my leg and told me she didn't want me to leave – 15 times. There were no tears. No melodrama. Just quiet, "stay here so I can whinge some more'' type of stuff.
So, I gently pulled her off me, told her I was leaving and walked out. As I got to the corner, I peered back to see what she was doing, only to see her standing in the middle of the classroom, head bowed and bottom lip dropped. Breaks. My. Heart.
A day earlier Nathalie from Easy Peasy Kids had posted Do you ever want to run away? and suddenly every word rang true. I wanted to be lying on the beach, good book in one hand, a glass of sav blanc in the other. And probably some hot guy fanning me with one of those giant branch thingys. Unless, of course, you're busy, Brad. And then George, you'll do.
Instead, I headed home and posted this on Facebook and Twitter:
" Ella had a meltdown at school this morning (wanted her dad to take her, didn't want to get dressed, wanted two cupcakes in her lunch etc etc). In the end, I had to walk out of the classroom. I'm feeling like the worst parent in the world right now. All virtual hugs accepted (bar sleazy, old men).''
If you've ever wondered the worth of social media, here's just a taste of why it matters for this mum in particular:
@RozBatson: Hope you feel better soon. Motherhood is all about guilt isnt it…. I am sure you did the right thing/only thing you could. :-))
@Sar_Wah: I'm sure you did what you had to do, the teacher would be well used to dealing with those situations & Ella will learn from it.
@katepickle: oh that is the hardest thing.. here's hoping she was fine after you left and has a great day
Seana Smith – Author: Hugs, hugs, hugs… all part of the tricky business of settling into school, setting boundaries etc etc Best thing to leave to experts and walk away but so awful at the time!!
Casey: Oh dear! It is just awful how we beat ourselves up when we know they are struggling isn't it? Big virtual hugs to you. Feeling yuck about it just means you are a loving, caring Mum – you are great! Xoxo
Anita: Big hugs – as a school teacher (on family leave) I can almost guarantee that within 10 minutes of you leaving she would have been fine! Teachers deal with that sort of thing often and are good at the art of distraction! Xx
Michelle: I just left my son crying at kinder I know how you feel and it's not a nice feeling
Beyond the Bump: huge hugs, if it makes you feel any better I'm in line for worlds worst mum today, had to walk out of kindy leaving Dex on the floor screaming because I forgot it was red day and dressed him all in blue. I feel so terrible that I forgot. I'm sure your little miss was fine just after you left.
Angela: Big hug from me too Kel. I had been warned by a girlfriend that has 4 girls that a meltdown at some stage is very likely!! I'm sure Grace's is just around the corner. You are a wonderful mum and I'm sure when you go to pick her up today she will bursting to tell you all the fantastic things she did today!!! Thinking of you xx
Diana: Hugs x100. Some days are just like that. Eat as much chocolate or cupcakes as you need to.
How can you not feel better after all that? And there was more.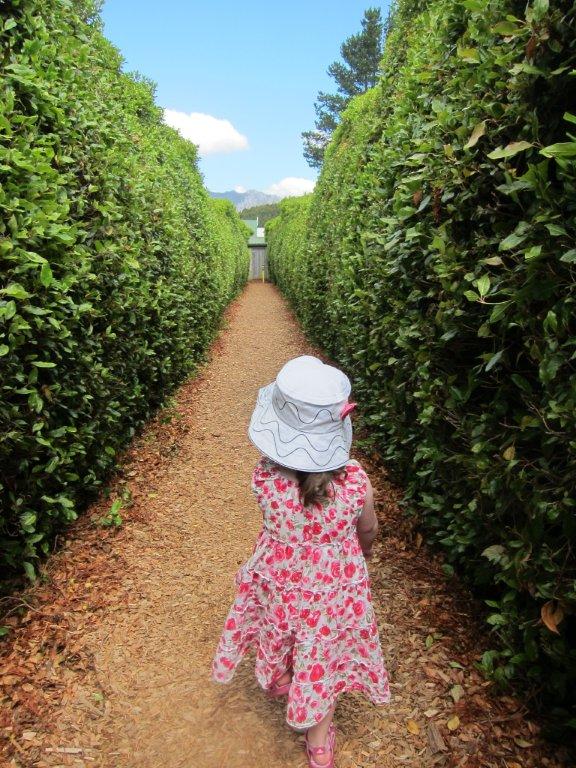 The day did get better. After I picked her up from school at 3pm, we headed for babyccinos and a chat. The root of the problem is not school. She loves going to school. It's that she wants her Dad to take her to school. She agreed it can happen sometimes, but there's only so many times he can tell the boss he was caught in traffic (he is the boss. And we live in Tassie – there is no traffic).
Oh, and apparently her friend had chalk cake and can she have chalk cake in her lunchbox next week? Ah, shortcake maybe?
We're now friends again and all is well with the world. Apart from the fact the wrinkly old people sitting next to us in the cafe "shouldn't talk with their mouths full, Mum. It's rude''. Manners, indeed.
Have you experienced THE school meltdown? How did you cope?