Stepping into Ella's bedroom is like stepping into a toy jungle. Mostly it's books and dolls, because she sits at night and reads to "all her children''. She then falls asleep with all the books and "children'' on her bed, which ultimately end up on the floor.
The idea has always been to organise and decorate the girls' bedrooms into a nice place to be. The organising needs work, despite having large built-in wardrobes.
Decorating?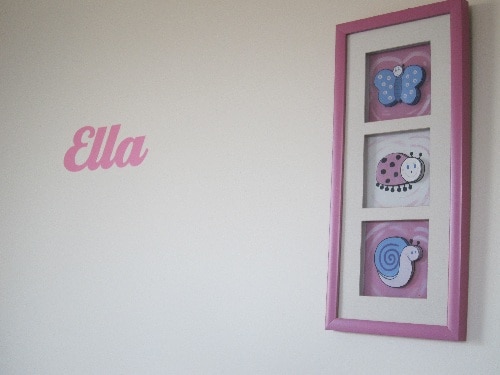 Well, it's been on the to-do list for a while. Problem is, the to-do list is rather long. We'd already ordered each of their names in wall art from Bright Star Kids. That was about the extent of it though.
My motivation came when Bright Star Kids offered wall art from its new range. We chose the beautiful tree branch with owls. What do you think?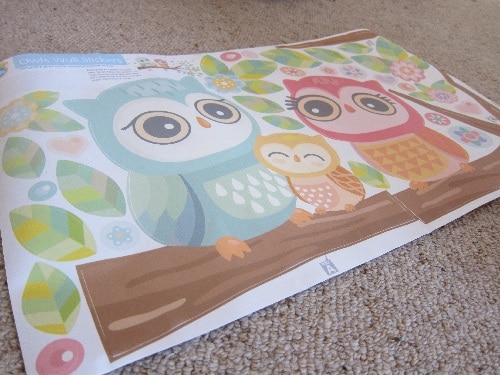 I'm super keen to get the full tree now (an advantage of the set is the ability to buy each piece separately, if you wish).
The beauty of the wall art is it's easy to handle and can be peeled off and re-stuck  if placed incorrectly. And how can you resist those pastel colours. The ever-bossy Ella gave direction on where she'd like which dot or leaf, but in the end I played safe and kept close to what was in the picture supplied. Home decorator, I am not!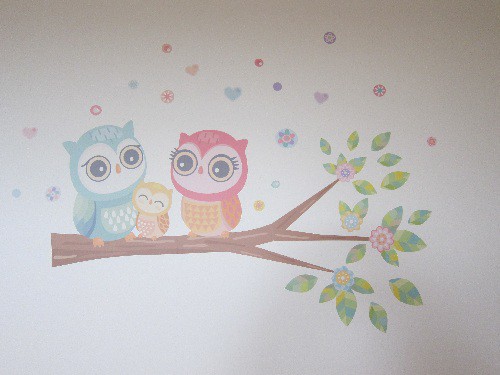 Now it's onto Holly's bedroom…. She is about to move into a "big girl bed'', so we're now on the hunt for:
• A new doona cover for her bed
• Some more wall art – maybe something slightly different to what Ella has, like BSK's Bird House Wall Sticker or Sun and Clouds Wall Sticker
• Better organising solutions.
Wish us luck!
Learn more at the Bright Star Kids site.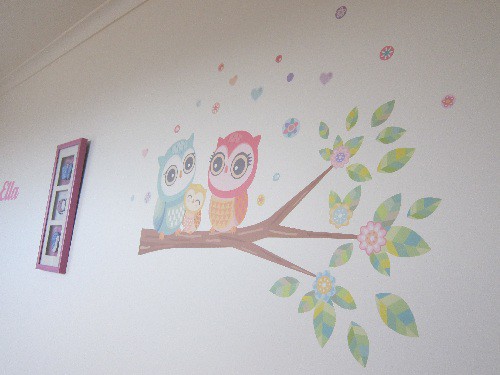 We're giving away THREE packs, valued at $49.95, to help create sweet dreams in your child's bedroom. To win, simply tell us: what theme would you like to have/do you have in your child's bedroom?
Terms and conditions: The Bright Star Kids competition will be judged on creativity and originality. The competition opens Friday, September 21, 2012 at 8pm AEST and closes on Monday, October 15, 2012 at 7.30pm AEST. One entry per person. Australian entries only. There is one prize winner. The winner will be notified via email and name published here. Entries remain the property of Three Li'l Princesses and may be republished.
If you would like to learn about more of our giveaways, make sure you sign up to our eNewsletters. You'll also find more giveaways in the Aussie Giveaway Linkup.
DISCLAIMER: I received a Bright Star Kids wall art pack. I have not been paid to write this post. All opinions expressed are purely my own.