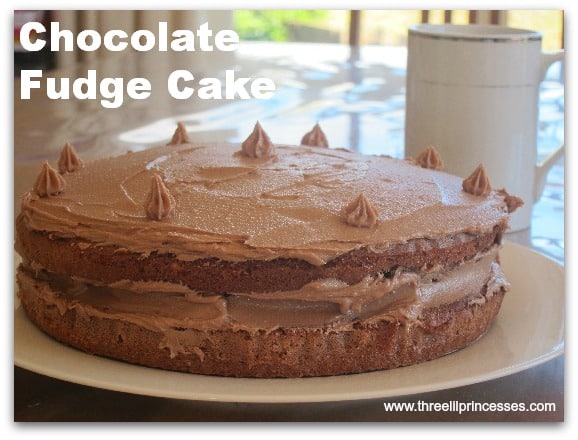 It's hard to go past a chocolate recipe, so when I opened up Nan's mothers' group cookbook the girls immediately wanted chocolate cake. Chocolate Fudge Cake to be precise.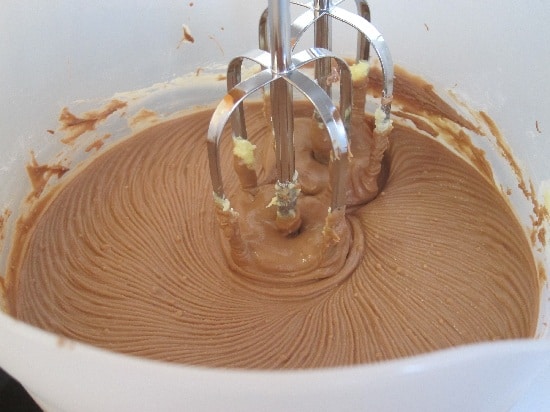 I was a tad dubious. The recipe had two steps. – beat together and bake. It didn't even tell me how long to cook for – usually a recipe for disaster for this home cook. However, it's proven a success, especially with the addition of chocolate icing. It's now on our favourites list.
Chocolate Fudge Cake
INGREDIENTS:
1 cup SR Flour
2 dessert spoons cocoa
1 egg
¾ cup sugar
¾ cup milk
1 tablespoon melted butter
METHOD:
Combine all ingredients in a mixing bowl. Beat together for two minutes. Place in two 20cm round tins. Bake in moderate oven for 20-25 minutes.
ICING:
Combine 200g softened butter, 200g icing sugar and 200g melted chocolate.
You can download the recipe here:
[scribd id=111889883 key=key-25qntlz1ozc4gaq8kzce mode=scroll]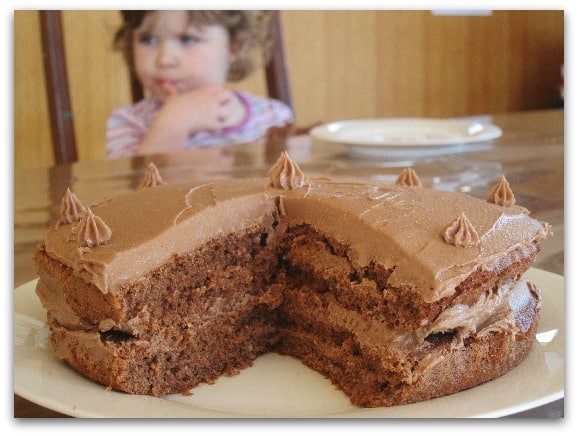 What recipes are on your favourites list?