If there's one strong memory from my childhood, it's Nan's cooking. The smell. The taste. The licking the bowl! You knew that was coming, didn't you?
As I said a few months back, Nan gave me a big grocery bag full of old recipes to scan, including her mother's group recipe book. Some recipes she let me have and others I made her keep, because I'm sure others in the family would love them one day. Plus, who needs to keep hardcopies when you have Genius Scan on your iPad.
As a refresher, here's that mother's group cookbook she had all those years ago (Nan's now in her mid 80s).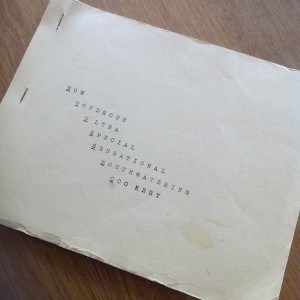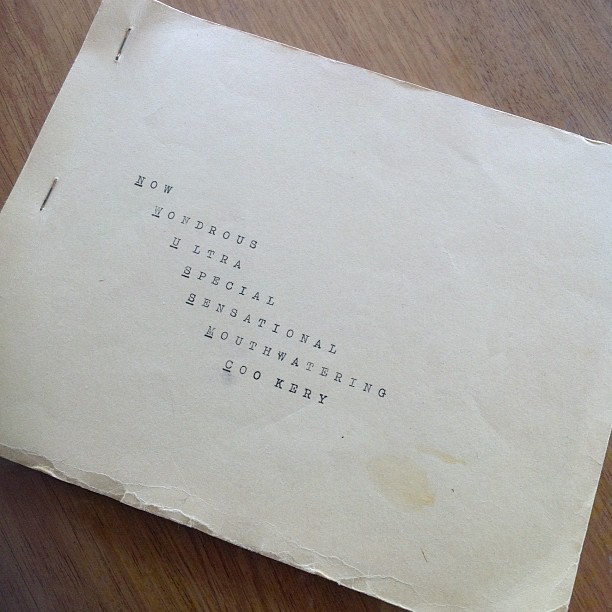 I do love the first page inside the book.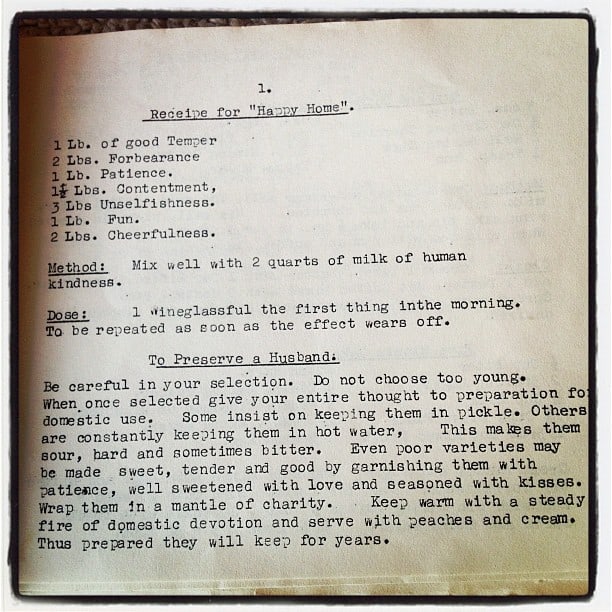 Nan admits she didn't cook much from this book, but mostly from the scrappy exercise books filled with handwritten recipes now splattered with batter and grease. Some of the pages have dog ears and the ink has started to fade. Most of the recipes I can make out though.
Over the coming months, as I get time, I thought I'd share some of those. Here's the first one – which didn't last long in the cupboard after they were cooked: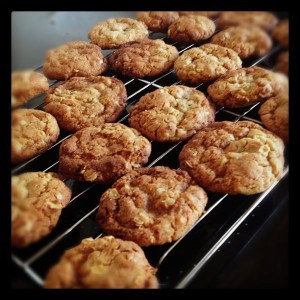 Spiced Oat Cookies
INGREDIENTS:
¾ cup oats
1 cup plain flour
½ tsp baking powder
½ tsp salt
½ tsp bicarbonate soda
¼ tsp nutmeg
¼ tsp cinnamon
½ cup marg/butter
½ cup sugar
½ cup brown sugar
1 egg
1 tsp vanilla essence
METHOD:
Pre-heat the oven to 190C.
Cream butter until light and fluffy. Gradually add the two sugars. Beat the egg well and then add to the mixture with the vanilla. Fold in the dry ingredients. Mix until combined.
Place a teaspoon full of mixture onto a greased baking tray. I find lining a tray with greaseproof paper works a treat. Nan would probably prefer to smear butter all over the tray instead.
Bake for 10-15 minutes.
Allow to cool, before removing to a wire tray. Store in an air tight container.
Enjoy!
VARIATION:
Add a dessertspoon of cocoa
Add ¼ cup of raisins or cranberries
Feel free to pin, tweet or Facebook the recipe – after you've cooked it, of course! 🙂