Sleep Challenge
Someone torturing you with sleep deprivation?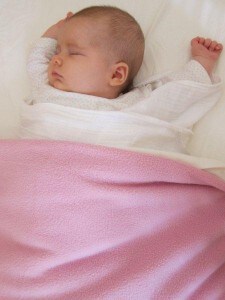 SLEEP deprivation has to be the worst form of torture. Sleep like a baby. Phuff. Not likely.
For those up for the challenge and feeling far too sleep deprived to be bothered actually changing your ways (it's so much easier to just keep rocking them, isn't it?), come and join me in my Princess Sleep Challenge.
Every few weeks I'll post what I did, how I did it and whether it actually made any difference and challenge you and your bub to share your experiences. It takes a village to raise a child now, doesn't it? So, come and join my village and we can battle the sleep deprivation, bad backs and frustration together.
Month by month:
From birth to four months: The story so far…
Five months: How do you get a baby to sleep unwrapped?
Six months: GUEST POST: A mother's heartache
Seven months: Awake no longer the new sleep
Eight months: Finally permission to dream
Nine months: How to help baby sleep while teething
Ten months: The secret to getting your children to love bedtime