I KNOW
sometimes you post an innocent little
doll's house made from a cardboard box
on your blog and it becomes one of your blog's most searched items via Google.
I know
that I'm really wishing I hadn't actually made that doll's house out of a …
beer carton
. Yes, there's been some hugely disappointed Google searchers land on that post.
So, finally, I've found some time to upgrade the doll family from its humble abode into a nicer and bigger home – this time via a much classier postal box. Which, quite frankly could have been used to send off a parcel and save me money. But anyway, Google takes precedence.
So, if you came to this blog looking for a doll's house made out of a cardboard box, here it is: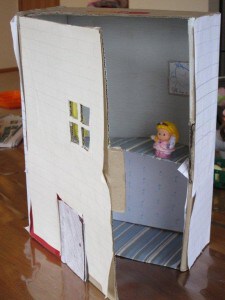 If you want to
see the old one
, then make sure you're sitting down before you check it out. There's some nudie action happening over there.
Anyhow, here's what I know about building a grand doll's house fit for a princess (as opposed to a bogan, as the beer carton house was):
Take a Bx4 postal box (430mm x 305mm x 140mm) cardboard box.
Take blank sheets of paper, a ruler and pencil and draw lines horizontally across each. Then make vertical lines between them to make bricks (see photo). Glue these to the entire outside surface of the box.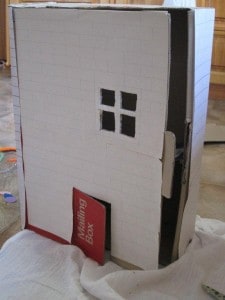 Cut a door into the front of the box and draw, then cut out, a window.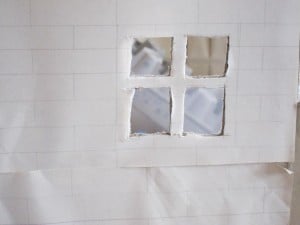 Cut out a piece of coloured paper the same size as the door and glue onto the exterior of the door. Repeat for the interior. If you don't have coloured paper, you can use white paper and colour it in, as we did.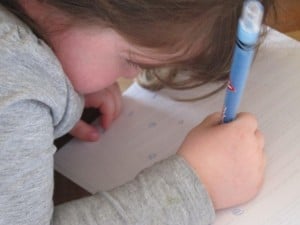 For the floor, you can be as creative as you like – felt, white paper with your own pattern, old school paintings or drawings previously destined for the bin, paint or wrapping paper, as we did. Glue in.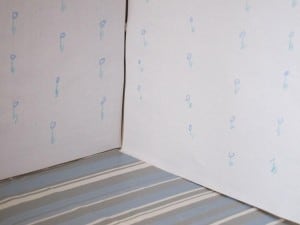 The same applies for the interior walls. We went for a mix of our own homemade wall paper using white paper and crayons for the bottom half and a pale blue paint to match the carpet for the top floor.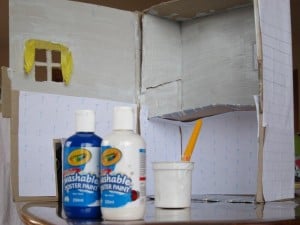 Add some curtains to your windows. We used tissue paper, cutting out a square where the window pane would be, gluing it along the top of the window and then scrunching the ends of the curtains to make pleats. You could also use scrap material or cellophane.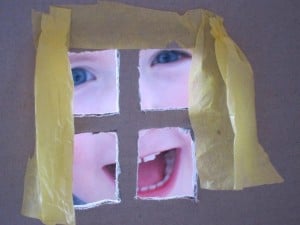 Add a painting or picture to the wall. Ella drew a beautiful picture of an alien, then I made a crayon frame for it.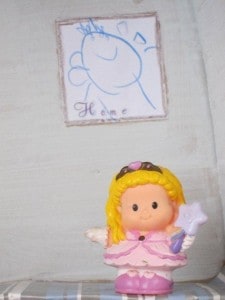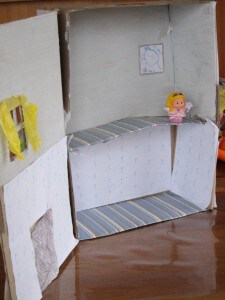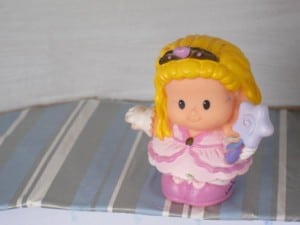 Do your children play with boxes? What have you made together?