I'M GOING on a jet plane to Adelaide today. Or Radelaide, rather. Although, who am I to make jokes. I live in Tasmania. I think we shut our shops half an hour earlier than the city that always sleeps.
The occasion is a Kelloggs Bloggers Brunch, where I get to eat cereal and talk kids, health and my favourite meal of the day. And can I just say, you know you've made it when you get your blog on a cereal packet. Right?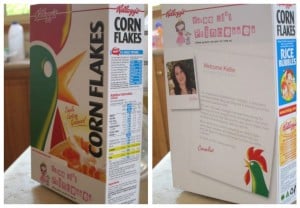 So anyway, I thought I'd best ditch the holey jeans and trakky top for something a little more appropriate. Considering I don't do fashion – I tend to buy classic items that I can still wear 10 years from now – this is the portrait of a non-fashionista trying hard to be a fashionista. Possibly trying too hard.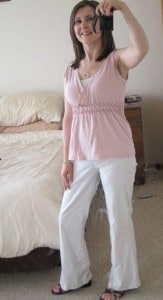 OK, enough with the woof whistling. I have to thank Koolaman Designs, ECCO Shoes and Swish ECO Hair for helping me try and look chic.
Koolaman Designs: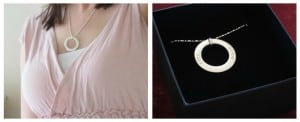 A beautiful Audrey pendant, hand stamped with Princess Ella and Li'l Holly's names. The appeal is its daintiness. I'm not into chunky jewellery. Everything I wear is very petite – probably because I'm very petite. This one measures 2.8cm high by 2.8cm wide and can fit 34 characters on it. At $170, it's something to buy that special person this Christmas. It has timeless appeal (big tick) and is something I'll pass on to the girls one day. You can buy online.
ECCO Shoes: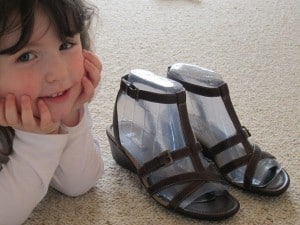 I fell in love with ECCO back when it released its Autumn/Winter range. The Kalama 50mm is a cute ankle strap sandal made using genuine leather. In fact, its leather is of such high quality it sells to luxury designer brands like Louis Vuitton, Coach and Porsche. That's classic enough for me. I love that the straps are adjustable, it has ample cushioning and there's no such thing as "breaking in'' required. At 150cm short, I probably require something with a little more heel though. But otherwise, I'm impressed. There are quite a few styles from the 2010 Spring/Summer range I have my eye on.
Swish Eco Hair: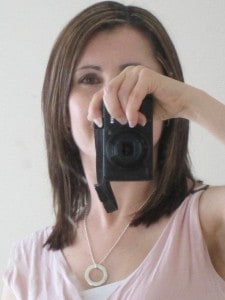 If my hair feels good, then I feel good. So yesterday I indulged in a cut and a few extra foils to tie me over till my next appointment. This little 'do I can thank my lovely hairdresser at Swish Eco Hair in Devonport, Tasmania for. And we probably should give a little shoutout to her ghd straightener for that smooth, shiny finish. Swish have a Facebook group.
I have a giveaway coming this week to make you look just as gorgeous. *ahem* So don't forget to subscribe via the homepage. In the meantime, get a little style from the links below.
If you're a blogger or business wanting to take part in the Aussie Giveaway Linkup:
1. Only link directly to the giveaway post/s and include the prize and end date in the linky tool below. Link each giveaway separately.

2. Giveaways must be open to Australian residents.

3. Grab the button to add to your post.

4. A new list is added each Sunday so bloggers need to add their links weekly.

5. Start entering the giveaways!

Hosted by Three Lil Princesses
What item makes you feel good when you wear them? Do you have a particular ``style''?
Disclaimer: I received a pair of ECCO shoes and a Koolaman pendant for review. All opinions are my own.