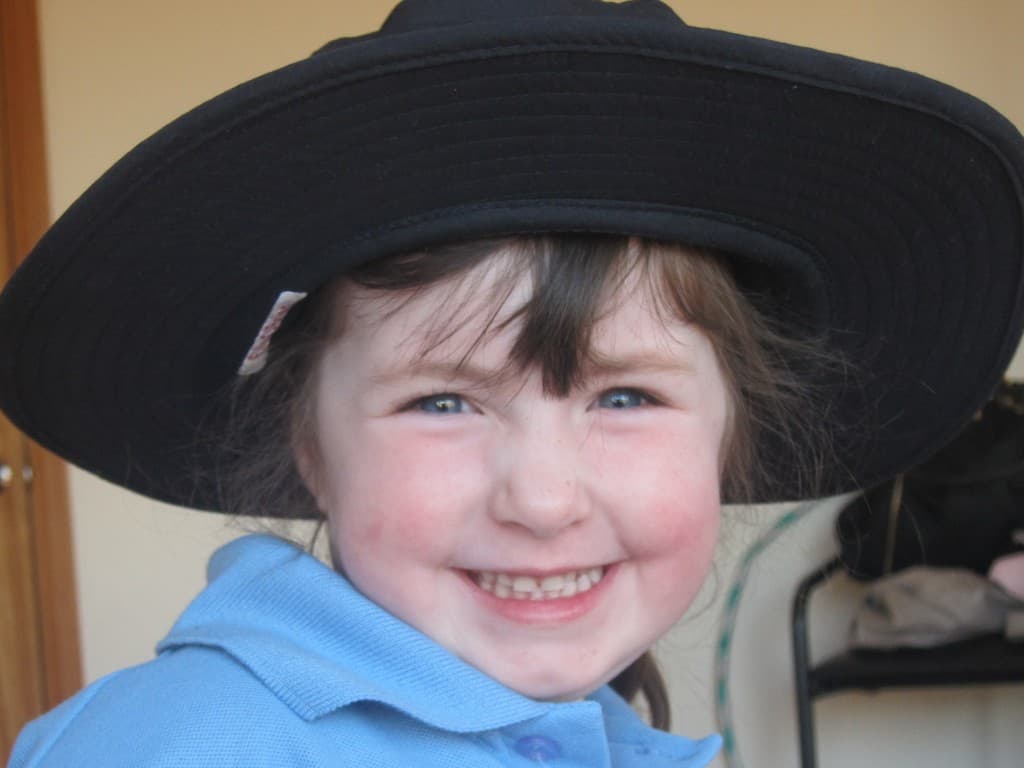 This has to be one of the most emotional weeks in motherhood. And sadly it's only Monday. If only someone warned you it was like this.
Last night was the first time I didn't even attempt to breastfeed Li'l Holly before bedtime. I couldn't see the point. It seems her days of boobie juice are now behind her. Give me the real stuff, Mum. I'd be OK with it if it was my decision. With Ella, I chose to start weaning her because I was finding it too difficult balancing it with work. Now, it's Holly's decision. And I'm not sure I was fully ready.
Then, this morning, I farewelled my li'l girl as she headed off for her first day at big girl school. She got up at 6.30am, came bounding into the bedroom and asked if she could make her big girl lunch now. One day she'll pine for those fully cooked childcare lunches again. For now though, a ham and cheese sandwich is just the most exciting thing in the world.
When we arrived, she walked into the classroom and ran straight for the computer. Five minutes later, she was darting for her friends – to tell them all about her sandwiches, probably. There was barely time for a kiss and a goodbye. I guess I should be thankful she has readymade friends due to half her childcare room choosing the same school.
As The Bloke in the Shed, Li'l Holly and I got back in the car, The Bloke asked the one question I hoped he wouldn't ask: "Are you OK?'' And then it started.  The tears fell. My heart felt heavy. My li'l girl. She's all grown up. Fully independent. Gone off to big school. Doing up her own shoes. Organising her own lunch. Wiping her own bum. Well, that's another story, not likely for the blog.
I can tell you, it's pretty darn quiet around here today…
How did you cope on your child's first day of school? I hear it doesn't get easier either.