IT'S hard to believe Strahan's Macquarie Harbour is six times larger than Sydney Harbour. In Sydney you don't get to experience the narrow and treacherous Hell's Gates, see the salmon farms which supply to some of the world's top restaurants or be entertained by real life stories of cannibalism while on notorious Sarah Island.  Oh yes, believe it.
However, after two days in Strahan and riding the West Coast Wilderness Railway, our final day was discovering all this aboard Gordon River Cruises.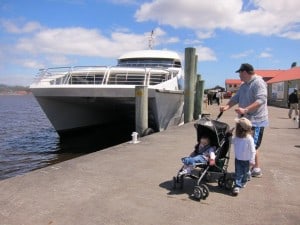 It's been a while since I've done the cruise. It all takes place onboard the Lady Jane Franklin II, which is nothing short of pure class. And this is the cattle class,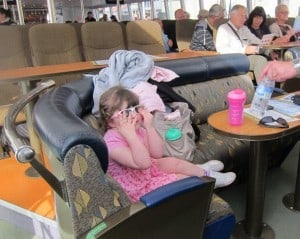 not the premium section.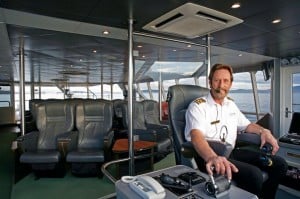 If she was a real lady, she'd be wearing Prada and having her hair set weekly (do ladies still have their hair set?).
We scored comfy seats at the front of the vessel – near the toy box. Make a note: take children.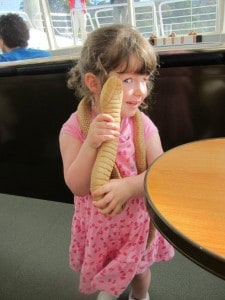 I don't know how many people with purple rinses told Princess Ella to: "look out, you have a snake around your neck''. They thought it was funny. Ella thought it was funny. Really, what else matters?

Without exaggeration, the pristine World Heritage area on the world-famous Gordon River is breathtaking and was even more so on the stunning day we headed out (it's world famous because a fight to save the river in the '80s attracted national attention).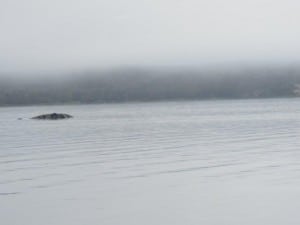 Although, a dead whale wasn't so pleasant. Poor fella.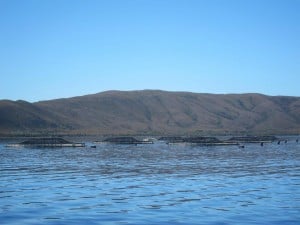 When we reached the salmon farms, Ella's main point of question was whether they had pigs at the farm. Hmm, not that sort of farm, darling.

We then came in to moor at the feared penal colony Sarah Island – the highlight of the trip. However, it's also where we chose to end our trip, because of mechanical problems with the boat. Of all the days.
We decided not to continue on with the other boat that was offered for a few reasons: the Bloke in The Shed and I had done it before (actually, I've done it twice – that's how much I enjoyed it) and the boat we were being transferred to already had a full load (we weren't keen on battling the girls on a crowed boat).
But please, don't be put off by our decision. I highly recommend doing the entire tour. You would not want to miss witnessing the ruins from the old penal buildings. Nor hearing about how the convicts built incredible boats from Huon pine. And don't miss the gory tale of cannibalism by one very desperate convict. This is not your average history tour. To top it all off, there's a chef prepared buffet lunch.
The kids will love wandering around the island and it's a good way to get them to be good – if you're naughty, this is where we'll send you. Maybe. As far as family experiences go, this one is hard to pass up. The staff onboard were so accommodating, especially with the girls. The toys are plentiful. Space is abundant. And the penal settlement is unlike what you're likely to have seen before. Truly sensational.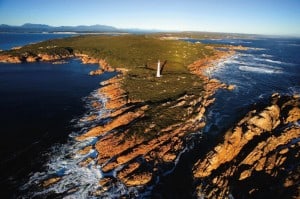 How to travel: Cruise in Comfort with two-levels of seating and buffet lunch; or Captain's Premier Upper Deck, with leather seats, Tasmanian produce and beverages and private deck.
Duration: 5.5 hours. Leaves at 8.30am and, in peak season, 2.30pm.
Christmas Day: 10.30am to 4.30pm
Children: Aged 3-14 are entitled to child fares. Aged 2 and under travel free. Child fares are not available on Captain's Premier Upper Deck, but children and infants may travel on an adult fare. See the website for more details.
Cost: Between $85 and $210, depending on the time of year and travel class.
More information: Visit Pure Tasmania
Read more from the My Tasmanian Backyard series, along with our stay in Strahan Village.
DISCLAIMER: We received Cruise in Comfort tickets to board the Gordon River Cruises, thanks to Pure Tasmania. All opinions expressed are purely my own.