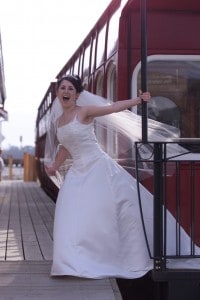 EVERY so often we pull out our wedding video from the beautiful fishing town of Strahan on Tasmania's West Coast. Each time Princess Ella asks: "Can we go to the wedding, Mum?'' We've long promised her we'd take her to Strahan Village to see the View 42 Restaurant with the big balcony where we said "I do'', the West Coast Wilderness Railway where we had photos taken and the harbour, featuring Gordon River Cruises, that was our spectacular backdrop.
Last week, we finally had the chance to do that, thanks to the kind people at Pure Tasmania. This is the first in three posts – this post on Strahan Village, the second on the West Coast Wilderness Railway and the third on Gordon River Cruises.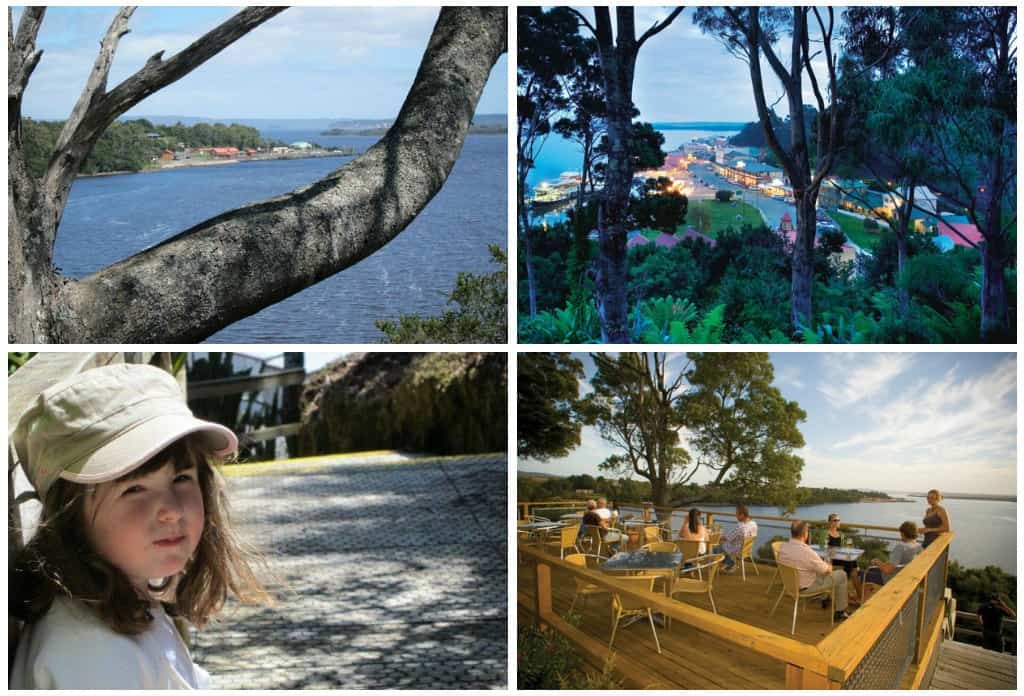 Here's our three-day itinerary:
DAY ONE:
Heading from Devonport for the 2.5-hour drive, we decided to stop off at Rosebery to allow the princesses a chance to stretch their legs, get a bite to eat at the bakery and ward off any car sickness that might approach later. Yes, this is one windy road.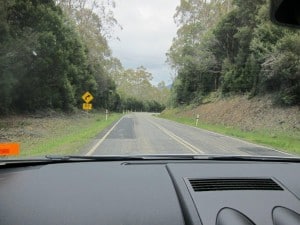 While we didn't get the honeymoon suite above reception, which we shared with a rather large Santa Claus, we were put up in a quaint two-bedroom cottage with plenty of space, gorgeous Tasmanian products and a stunning view of the harbour. To be honest, there was less romance this time anyway. There are plenty of different accommodation options under the Strahan Village banner, so it's hard not to find something to suit on the hilltop or down near the wharf where we were.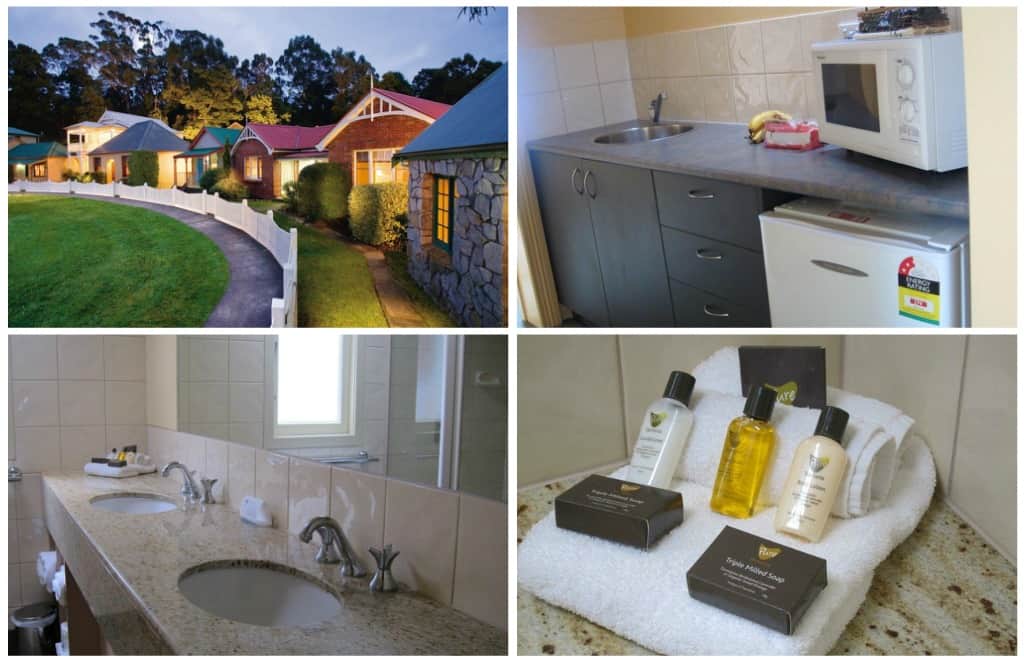 Once the car was unloaded, we walked along the wharf, chatting to the fishermen, watching people come in off the cruises and taking in Morrison's Huon Pine Sawmill and Strahan Woodworks. The smell of Huon pine is sublime.

We saw this little beauty: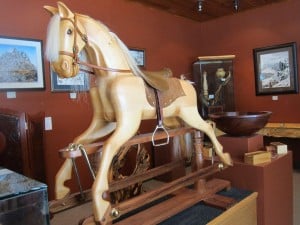 Then saw the price.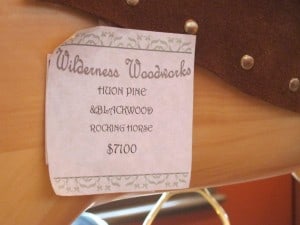 It's fair to say Ella won't be getting one of those for Christmas. Not unless we run into quite a bit of this.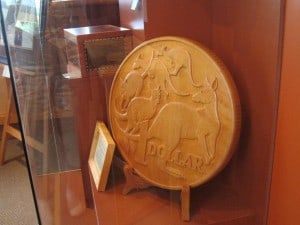 Yes, that's made of wood too. At 3pm each day, you can then watch a breaking down saw in action.
On the way back to the cottage, we ducked into the fudge shop and stocked up on handmade fudge – Rocky Road and Honey and Macadamia. Nom nom.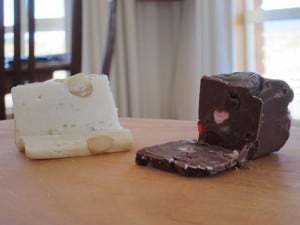 We finished the day eating at the popular Hamers Hotel, which offers up plenty of what Strahan is famous for – seafood.
DAY TWO:
We started the day with a full buffet breakfast – I'm talking eggs, bacon and hash browns – at View 42 Restaurant. I'm not afraid to admit there was a slight tear shed, thinking back to the moment we got married there and now, nine years later, sitting with two little girls in the same spot.

To shake the soppiness out of me, we took a bumpy drive to Ocean Beach, where you can not only see shearwater, but is notorious for whale strandings. I witnessed two during my journalism career and can tell you, standing over a massive helpless whale pouring water over it in the hope it might just stay alive is a pretty chilling experience.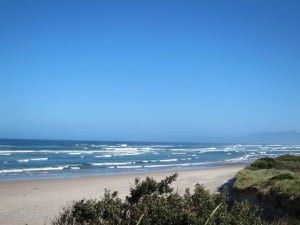 By mid morning we were ready to board the now legendary West Coast Wilderness Railway – the trip Ella had been so keen to take.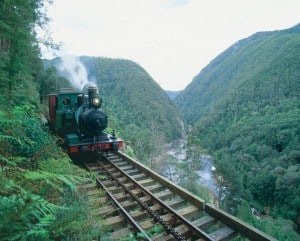 Admittedly, The Bloke in The Shed was dubious about taking two small children on a five-hour trip on a train to the mining town of Queenstown. However, his worries were soon eased. A pram was provided to allow one-year-old Li'l Holly to sleep and there was plenty of interesting stops along the way to entertain four-year-old Princess Ella. The honey stop was probably her favourite – she went back for seconds.

We ended the day with a picnic dinner in front of our cottage, with food from the next door bakery. It was also a nice chance for the girls to experience the friendliness of the locals, who each had a comment as they walked past.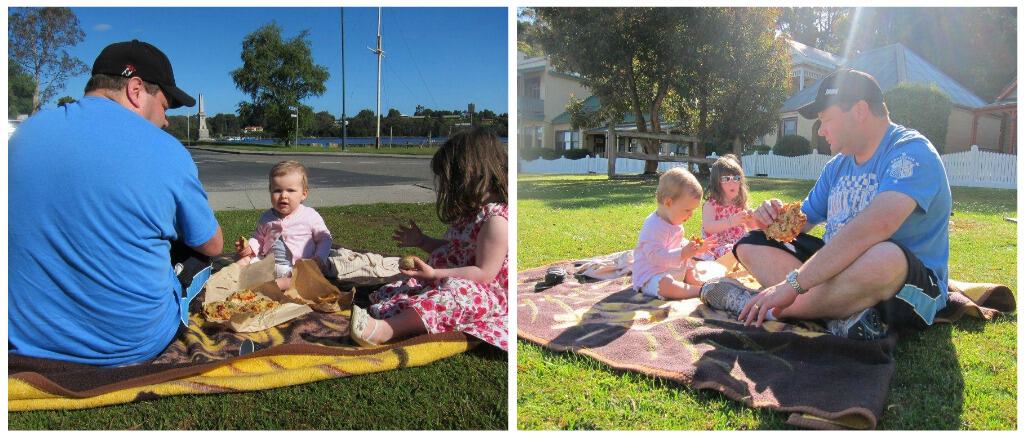 That night, I sent the Bloke in the Shed out to capture this shot.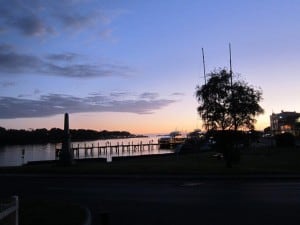 Magic.
DAY THREE:
We woke on our final day, ready for our Gordon River Cruise on the Lady Jane Franklin II, to a heavy mist.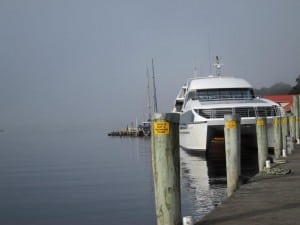 It was pretty eerie, especially knowing the cruise is based around former penal settlement Sarah Island. One of the most famous stories is about cannibal convict Alexander Pearce. It's actually recently been made into a movie called Van Diemen's Land. Some who have watched it are said to have vomited. Yes, gruesome stuff.
The cruise itself was pretty spectacular and we were well looked after with prime seating at the front and a big toy box for the girls. This was class all the way and we were in the cattle class section – not the premium.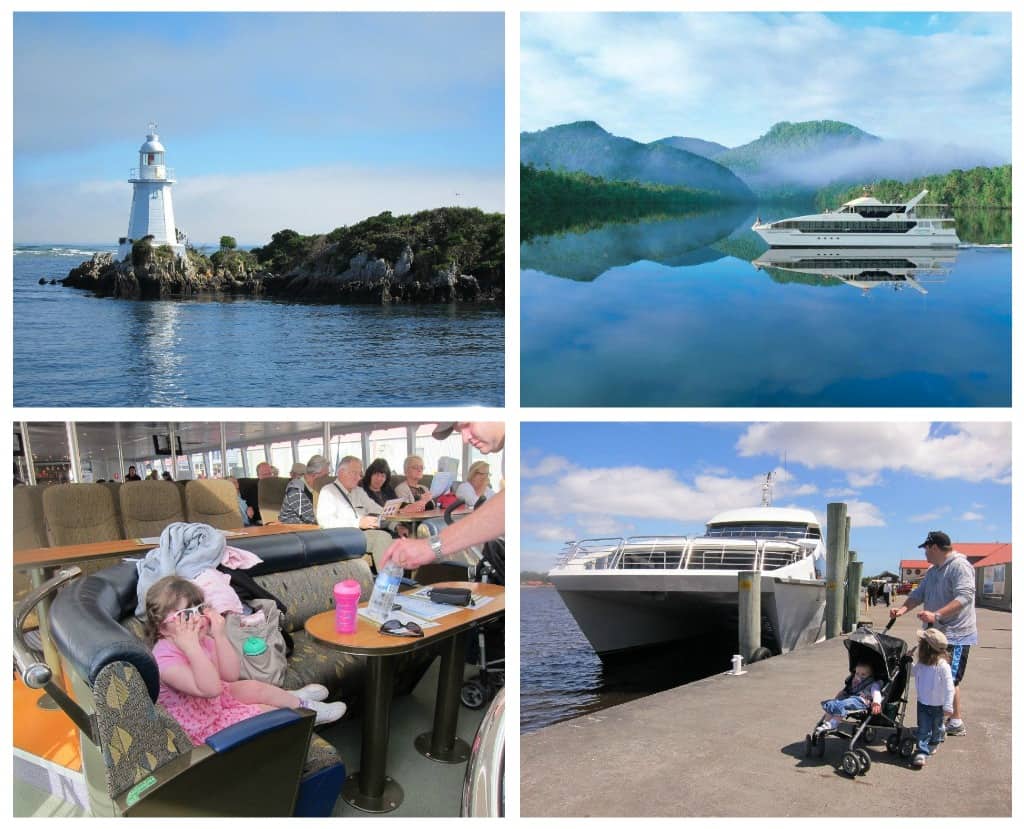 We viewed working fish farms, where Ella's main question was whether they had pigs at the farm. Hmm, not that sort of farm, darling.
Finally, we hit the road for home. Our only regret was not stopping at Rosebery for a break, with Ella showing us the contents of her stomach at about Highclere.
We made it to Burnie and stopped off at Hellyer Road Whiskey Distillery for something to eat. Julian and I shared a platter.

Eyes off, Holly. But I'll share more about that another day – the story, not the food.
In the meantime, we're all in need of a bit of a holiday after that adventure.  Yes, hard to imagine you can do all this in one small fishing village. The whole experience isn't cheap, but well worth every penny. If you're looking for a spectacular setting with an "adventure'' edge for your next holiday, I highly recommend this history-rich, stunning fishing village.
What do you look for in a holiday? Are you a train buff or boat fanatic? Is history your thing?
This is part of the My Tasmanian Backyard series.
DISCLAIMER: We were provided with accommodation, meals, a trip on the West Coast Wilderness Railway and Gordon River Cruises as part of the Pure Tasmanian Visiting Journalists Program. All opinions expressed are our own.